Our Shop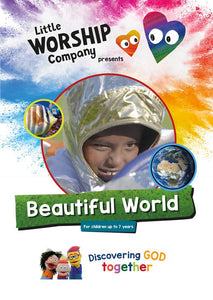 To support families through Lockdown Lent, and into Easter we're giving away Little Worship Company DVDs for FREE! You just pay the postage.
Put big smiles on your little ones faces as you spend time together discovering Jesus. The Little Worship Company DVD series is comprised of beautifully produced worship music videos, including colourful puppet hosts and child-friendly Bible quotes designed to inspire children about the many different and wonderful ways we can praise and thank God for everything he has done. 
We'll choose you one of our Beautiful World, Amazing Me, Praise Party or Wonderful Day DVDs - Get yours today!
*Restricted to one FREE DVD per order